The French Enlightenment is but a puff away…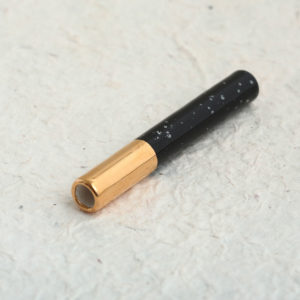 The Pursuits of Happiness, in concert with Kelly Wearstler have created the bite sized Voltaire pipe. A trendy little piece that will help you write your 18th century polemics while waxing rhapsodically about constitutional monarchies and freedom of thought. We advise you to use where legal, lest you be imprisoned in the Bastille like Voltaire himself, only to later escape to England. (currently not legal in England either unfortunately).
Fan the flames of your inner iconoclast by hitting the pipe named after your spiritual and philosophical kinsman. Reject your nosy neighbors like Voltaire rejected the French aristocracy and remember his constant refrain "écrasez l'infâme", or "crush the infamous!"
It is perhaps fitting that in Candide, Voltaire's most famous novella, he ends with the conclusion, "It is up to us to cultivate our garden." Need we say more?
Also available at Kelly Wearstler