Puff, Puff, Drink…
When getting intoxicated in only one way isn't enough!
Sure you like to get high, and you like to get drunk. But if what you really want to do is get drunkly high or highly drunk with style, then the book Cannabis Cocktails, Mocktails & Tonics by perma-happy mixologist Warren Bobrow, is the book for you.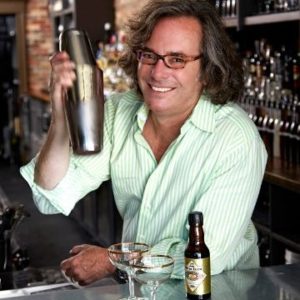 Some say alcohol and cannabis don't mix. Those people are just doing it wrong. Booze before Bud, head hits thud… but Bud before Booze is a breezy cruise. And Both blended together can be badass.
Bobrow's book is a collection of 75 recipes of cannabis influenced cocktails and drinks designed to bring the buzz. But beyond cocktails, you can create special tonics, syrups, shrubs, bitters, compound butter and exotic infused oil to use in any drink, or to start your own Apothecary in the 1890s.
Begin your day with coffee, tea, and milk-based cannabis beverages to bring in a super Sunday hanging around the house listening to aaallll of Sting before heading to your local Broga class (Bro yoga: for dudes only). Or get an afternoon pick-me-up with gut [...]