For that inner ganja gourmand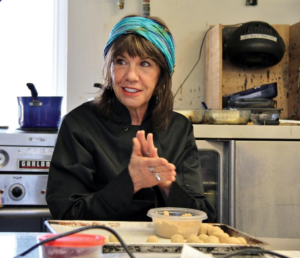 It's about time your cupcake and lemon bar game reached the next level. Have you ever said to yourself, This chocolate ganache is excellent, but what it's missing is a bunch of ganja… Well, welcome to Sweet Mary Jane's cannabis dessert cookbook. We certainly have come a long way since Irma Rombauer's "The Joy of Cooking".
Thankfully we have the good people at Sweet Mary Jane and Karin Lazarus to usher in the new era of hyper-conscious snacking. This cannabis cookbook has over 75 cannabis-infused dessert recipes that puts the "high" in high-end cooking.
So put down your Mario Batali instructional on how to make the perfect gnocchi, and let Karin Lazarus take your hand into a new dimension of baking. Your next potluck dinner will be the stuff of legends.